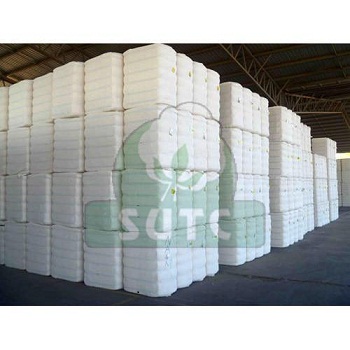 Cotton bales are generally purchased by those who remain interested in the use of cotton fiber. Though the greatest use of the bales of cotton can be noticed in the textile mills where the manufacturers use a wide range of bales to combine and spin yarn for producing fabric for domestic furnishing, clothing, etc. In fact, various electronics companies also use bales of cotton where it has other uses. Even people occasionally use tiny decorative bales too for various other applications.

Major uses of cotton bales:

Whenever we are going to talk about cotton, the first thing strikes in mind are the cotton bale bags which are counted for higher resistance against advanced impact resistance and weather protection. Bales are highly affordable. These make a huge reduction in storage in cases of client warehousing.

Bales use co-extruded film to offer higher performance and good packaging value whenever a comparison comes with the conventional cotton covers.

Cotton Bales – Properties:

Due to the durability of bales, bags made out of these are strong and can resist moisture. The cotton bales manufacturers in Gujarat have regular customers in the bale bags industry who use co-extrusion technology in their production house.

Bale bags retain higher strength and offer oil proof, waterproof, dustproof, and greaseproof properties.

Benefits of using cotton bales:

• It offers protection for the cotton from losing weight
• It can prevent the yellowing of cotton products which may occur due to the variation in moisture
• It offers affordable packaging as not much care is needed in the process
• It is long-lasting and strong
• Easy to handle and use

Features of cotton bales:

• It has good retention properties. It is heavy duty and can prevent moisture.
• It offers higher aesthetic value
• It offers protection from heavy sunlight, rain, and pollution
• The brand name or logo of the manufacturing company can be printed on the bags, and it can benefit in the promotion of the manufacturing company and can bring recognition to the cotton bales manufacturers in Visnagar.

A few words regarding the packaging of cotton bales:

As per JCIBPC or Joint Cotton Industry Bale Packaging Committee, there are some guidelines for manufacturing which are followed by every cotton bales manufacturer in Gujarat and other states of the country. The aim of issuing such rules is to enhance the level of quality production of the bales and hence to improve the presence and marketability of cotton bales in the country and abroad.
Now, here are a few words regarding the further use of cotton bales – from field to fabric.

Only the textile mills of the United States alone consume around 7.5 million bales of cotton every year. How is it used? You will be surprised to know a fewer amount of it go to the industrial products. About 56% of the produced bales get converted into clothing, and more than 1/3rd of it goes into furnishings home and office spaces.

As cotton is the key material for clothing, the manufacturers of cotton bales do great business all through the year.