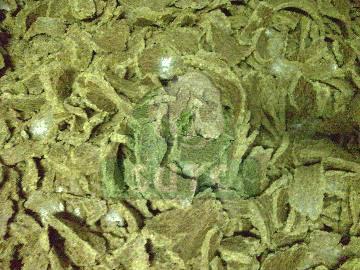 Cottonseed oil is one of the varieties of cooking oil extracted from the seeds of cotton plant of different species. Although cottonseed has the same structure to other oilseeds like sunflower seeds it has different benefits to health. It is an oil containing kernel surrounded by a stiff outer hull. During the process of oil extraction, kernels are being crushed and processed through various methods. Cottonseed oil cake is a by-product in that process of cottonseed oil production.
How is cotton seed oil cake made?
It is produced from cotton seeds after mining of oil from them. Cotton Seed Oil Cake Supplier Gujarat offer bulk quantity at affordable price. Cotton seed oil cake is also very useful too as it can be used for animal feed, which is a good source of nutrition.
Benefits of cotton seed oil
Cottonseed oil is used for making different items like
• Salad oil,
• Mayonnaise,
• Salad dressing, and
• Similar products
Making all of them is possible due to its flavor stability.
Cottonseed oil boosts, rather than covers the fresh natural flavors of foodstuffs. Its neutral taste makes it seamless for frying snack foods, seafood, and oriental foods, particularly stir-fry. Another benefit of cottonseed oil is the high level of antioxidants (Vitamin E) that pay to its long life on the shelf.
Importance of cottonseed cake in cattle farming
Cattle sector is recognized as the significant sub-sector of Agriculture in any country. Milk is the main product of livestock farming. However, improper management and poor quality fodder can affect the milk production making it very low.
Cottonseed oil cakes (COC) are conventionally used in the feedstuff of dairy animals. Secured in the production of oil from the seed these are the most important feed for cattle being a very appetizing and good source of protein.
Method of producing cottonseed oil cake
Different methods are used to extract oil from the cotton seeds, resulting in different types of cottonseed meal. This situation is slightly different from that of other major oilseeds like soybean and sunflower, where a single process is normally dominant.
As a result, there is a wide range of cottonseed oil cakes are available at the cotton seed oil cake supplier Visnagar differing in their protein, fibre, and oil content.
• Mechanical extraction - This method uses a circular motor, hydraulic pressure or a screw press to extract oil and leave the by-product.
• Direct solvent extraction process - The process is different from mechanical extraction as it is done with the help of a solvent alone. However, the cottonseed cake is heated to eliminate the solvent and make it safe to eat.
• Pre-press solvent extraction - It involves both mechanical as well as solvent extraction. It gives high production.
How to find the best cotton seed oil cake supplier in Gujarat?
They are available online with easy to approach details and user-friendly website. They are capable to offer-
• Wide range
• Customized packaging
• Safe payment options
• Secure doorstep delivery
• Affordable price
But before making your order, analyze the features and facilities they provide.