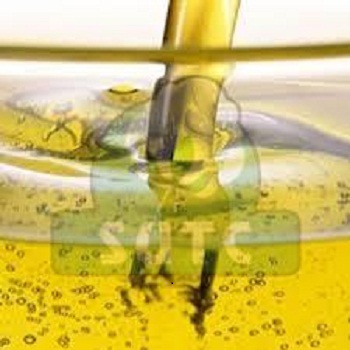 The cottonseed is a pocket-friendly vegetable oil that is used widely because of its myriad health benefits and comes from cotton seeds. You can count on this affordable oil to cook food. However, it also relied upon by the food manufacturers for the production of potato chips, pasta sauce, snack bars, mayonnaise, cookies, etc. Apart from this, cottonseed oil is typically used in certain cosmetics like wash oil and as an emollient which focuses on turning our skin supple.

While cottonseed oil hails from the same category of safflower, soybean, and canola oil, we often wonder if it good or bad for our health.

Let's delve deeper and check if at all it is good for our health or not.

Cottonseed Oil: Should You Go for It or Not?

Cotton Seed Boasts of Linoleic Acid

The polyunsaturated fats-linoleic acid is present in an approx. 55% of the refined cottonseed oil. Linoleic acid is an omega-6-fatty acid that has been proved to minimize inflammation and the chances of heart ailments when taken moderately. It also boosts the functioning of your brain and the immune system.

Cotton Seed Oil Is Rich in Oleic Acid

The cottonseed wash oil manufacturer India manufactures cottonseed oil with oleic acid present in it. Oleic acid is part of the omega-9-fatty acid which you can come across in vegetable oil. This particular acid is popular for decreasing cholesterol and blood pressure. To your surprise, this particular ingredient present in cottonseed oil can also help you prevent diabetes type II, boost the functioning of the brain, and combat infections.

Cotton Seed Oil Keeps Your Hair Moisturized

The cottonseed oil is great for your hair as it keeps it moisturized and prevents it from all kinds of dandruff problems. You can also use cottonseed oil for styling purposes, and this means you no longer have to invest in expensive hair products that are rich in chemicals. You can reduce hair breakage by opting to use cottonseed oil before hair styling.

Cotton Seed Oil Minimizes the Possibility of Heart-Related Diseases

Apart from reducing inflammation, cotton oil is also helpful in reducing LDL, thanks to the presence of unsaturated fat that is present in it. When the cottonseed oil lowers the LDL and shoots up the HDL, the blood pressure in the body is improved and hence it decreases the chance of stroke and other heart ailments.

Cottonseed Oil Help in Healing Your Wound Faster

The cottonseed oil is rich in vitamin E, an antioxidant that contains several benefits for the skin, inclusive of quicker healing of the wound. The vitamin E present in cottonseed oil is also proven to cure certain skin conditions like psoriasis, skin ulcers, and injuries.

Various Other Uses of Cotton Oil

Cottonseed wash oil supplier Gujarat is in high demand by the processed food industry, thanks to its longer shelf life. Some of the products for which cottonseed oil are used;
• Salad dressing
• Mayonnaise
• Crackers
• Margarine
• Potato Chips

Cottonseed oil is a great baking ingredient as well and offers a good fat index for baking goods that is crunchy and moist. Cottonseed can aid you in getting a fine creamy texture for whipped toppings and icing.

Since the past decade, the consumption of cottonseed oil has increased dramatically. They are heart-friendly and recommended as the healthier alternative to saturated fats like tallow, lard, and butter. It is because of the presence of polyunsaturated fat present in the cottonseed oil which makes it good for your heart. Hence, to conclude, cottonseed oil is good for our health.