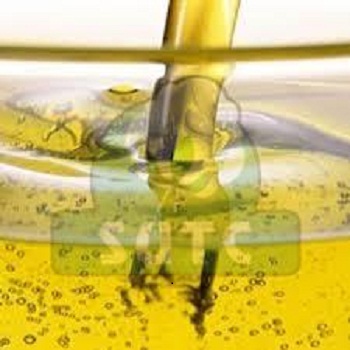 Generally classified as vegetable oil, cottonseed wash oil is extracted from the seeds of cotton plants. It is estimated to contribute nearly a fifth of the global vegetable oil production. Cottonseed wash oil a non-edible, high in gossypol oil that is expelled mechanically from the cottonseeds through screw and pressing. After extraction, the cottonseed wash oil undergoes exhaustive treatment and refinery process to reduce the level of gossypol found in this oil, as the consumption of gossypol may pose serious side-effects to our health. While the refined cottonseed oil (cottonseed wash oil) is used in salad, cooking oils, margarine, mayonnaise and to a lesser extent in the packing of fish and cured meat, the unrefined cottonseed wash oil is highly demanded by edible oil refinery plants. They make this cotton seed wash oil edible by removing the harmful compounds from it. Low-grade cottonseed wash oil is used in the manufacturing of soaps, cream lubricants, and protective coatings. The hygienically processed cottonseed wash oil is rich in nutrients with 99.9% purity and 40% protein. It also contains high concentrations of vitamin E, antioxidants and very few monosaturated fatty acids.
Offering a wide range of cotton seed wash oil at market leading rates, the suppliers of Visnagar, a small city in Gujarat, have established themselves as the forerunners in this industry. As reliable cottonseed wash oil suppliers in India, they always provide customers with an extensive range of hygienically processed cottonseed wash oil that are manufactured conforming all the industry set guidelines for quality. Considered as one of the best providers of this product, the cotton seed wash oil suppliers Visnagar offer a superior quality range of this oil that is demanded by the customers for its purity, top quality, versatile uses, rich nutrient content and longer shelf life. Following are some of the important factors that the cottonseed wash oil manufacturers in India always consider to stand tall in this particular domain of marker.
The suppliers source the cottonseed wash oil from reputed manufacturers in Visnagar and across Gujarat who extract the oil from organically cultivated cottonseeds with no preservatives.
• Their offered range of cottonseed wash oil is examined by a team of skilled agro experts to ensure that the oil is made only from organically grown cottonseeds and no adulterants or preservatives is used while processing the product.
• Their offered pure cottonseed wash oil is high in protein and 99% pure.
• They offer an extensive range of cottonseed wash oil at cost-effective rates to the customers.
• They offer the cottonseed wash oil various industry-grade packaging solutions as per the specific requirement of customers worldwide.
• The offered cottonseed wash oil is tested on different parameters before forwarding them finally to the patrons nationwide.
• Supported by a strong distribution network; they are always able to deliver the offered products safely within the promised frame of time.
• Maintaining crystal pure transparency in all their transactions, the exporters and suppliers of cottonseed wash oil in Gujarat direct all their activities to cater to the expectations of customers worldwide.
Derived from naturally grown cotton plants, the cottonseed wash oil is free from any additive or synthetic compounds, which makes it highly demanded by customers worldwide.